Our Team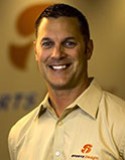 ERIC HORSTMAN
FOUNDER & PRESIDENT
Eric Horstman is a graduate of Troy High School ('88) in Troy, Ohio. From there, he attended Ohio Northern University where he received his Bachelor of Science in Mechanical Engineering ('93). Eric furthered his education with a Master of Science in Environmental Engineering ('96) from Southern Methodist University.
He began his career as a Project Manager for the U.S. Department of Energy's Mound Facility in Miamisburg, Ohio. That position then led to a consulting job with a private company out of Washington D.C. As an avid sports fan, however, he soon grew bored with the engineering field and decided to get involved in a sports-related career.
In 2002, Eric founded Sports Image®. Sports Image® is a sports marketing company targeting school athletic departments and other grassroots organizations across the country to help them acquire new equipment for free and much-needed revenue for their programs. Currently, Sports Image® has helped by donating over $16M in equipment and $2,500,000 in revenue to schools in states nationwide.
In the summer of 2009, Sports Image® officially became licensed to franchise its business opportunity in exclusive territories across the nation to give others the chance to follow their dream and own their own sports marketing business. Sports Image® was ranked in the annual list of the nation's Top 500 Franchises by Entrepreneur Magazine in January of 2013 and again in January of 2014.
Through his work with high schools, he founded the Premier Health Flyin' to the High School Basketball Invitational. The inaugural year for the event was 2003. The event is currently ranked as the #2 Basketball Showcase for high school basketball nationwide per CBS Sports / MaxPreps. 20,000+ fans, college coaches and media attend the event each year which pumps over $1.9M into the local Dayton economy annually. 87 alumni of the event have been drafted into the NBA (or NFL).
In May of 2010, Eric was named as one of the "Top 40 Under 40" Business Leaders by the Dayton Business Journal.
In April of 2013, Eric was awarded the "Dayton Community Ambassador of the Year" Award from the Dayton Convention & Visitors Bureau due to the economic impact on the city of Dayton of the Premier Health Flyin' to the Hoop Invitational each year.
In March of 2020, the first TOP GUN Showcase was held at Vandalia Butler HS. This event is a sister event of the nationally ranked Flyin' to the Hoop Invitational that involves national powerhouse prep teams at the high school level in a 2-day showcase of games for the public.
Finally, in an effort to create a "football version" of Flyin' to the Hoop, Eric founded The Backyard Blitz High School Football Showcase that took place from 2014-2019.
Eric currently serves on the Sinclair University Foundation Board, the Springboro Community Assistance Center (SCAC) Board, and the Centerville Rod & Reel Fishing Club Board.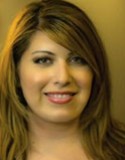 RENEE DABBAS
CORPORATE OPERATIONS
Renee joined the team in 2010 and currently oversees Corporate Finance and Operations. She is a graduate of the University of Dayton School of Business, where she completed the MBA/150 hour program with a specialization in Accounting/Finance. Renee also received her undergraduate degree from UD with majors in both Business and Pre-Law. With experience in portfolio administration and management, compliance, tax preparation, and business accounting and finance, she has been an integral part of the team's finances and overall corporate functions.
Renee is happy to be part of an event that has such an impact on the local economy, especially as a native Daytonian herself. She currently lives in Kettering, and enjoys pretending to keep up with sports news.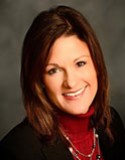 LORI HORSTMAN
CO-DIRECTOR FINANCE
"The Woman behind the Man," married to Eric for 18 years, mom to their amazing twins and active community leader. Lori is the Community Sales & Marketing Director for Atria Springboro. She is a graduate of The Ohio State University with a Bachelor's degree in Psychology and holds a Master's degree in Social Sciences from Miami University. In her spare time (insert sarcastic laugh) she enjoys reading, decorating, traveling and spending time with her family and friends.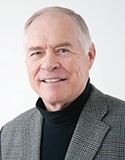 BOB GAMBLE
CO-DIRECTOR FINANCE
Bob has been with the Event since the beginning. A "retired" member of our Government, Bob can now be spotted at many professional sporting events around the country throughout the year "helping" them as well.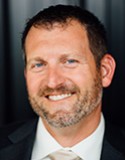 Steve Huebner
Co-Director Operations
Steve earned a Communications and English degree from Purdue University. He worked in marketing and communications before his present position in commercial food sales in the Dayton, OH market. He has worked for the past nine years at the Premier Health Flyin' to the Hoop event handling various responsibilities including media, coach, scout and team relations.
Steve resides in Washington Township with his wife, Michelle, and their four children, Brock, Allyson, Peyton and Addison. Steve enjoys many recreational outdoor activities including fishing. He hopes to one year "out fish" Tourney Director, Eric Horstman, during their annual fly-in fishing trip to Canada.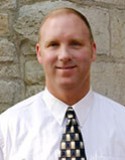 Adam Grubb
Co-Director Operations
Adam was born and raised in Troy, Ohio. He is a police officer for the City of Tipp City. Adam is an avid bowler and enjoys working out and watching many sports.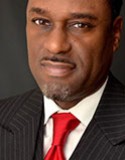 John Stovall
Team Consultant
John Stovall has worked for ESPN as a recruiting coordinator for High School basketball since 2006. He has been a consultant for Nike Basketball since 2000 and works with the Talent ID for the Grassroots Department. John is part owner of Prep Spotlight Scouting Service and magazine. He has been with the Premier Health Flyin' to the Hoop Event since its inaugural year in 2003.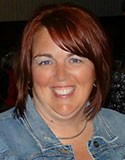 Robyn Fecke
Merchandise Manager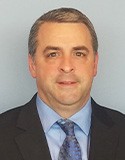 Chris Pozzuto
Social Media Manager
Chris is the current City Manager with the City of Springboro. He holds a Master's of Public Administration (MPA) from The Ohio State University and a Bachelor's of Arts (BA) in Political Science from University of Dayton. He is active on multiple boards and alliances; including serving the past three years as the Chairman of the Warren County Chamber Alliance, was the first President of the Warren County Small Business Development Alliance, and served as a Board Member of the Ohio City Management Association (OCMA). He was named a Dayton Business Journal 40 Under 40 winner in 2009.
Chris has the pleasure of accompanying the Tournament Director on his annual fishing trip to Canada and has learned a great deal from the host over those years. Chris's goal is to finally take home trophies in winning both the "Biggest" and "Most" fish on the trip... but alas, it has still alluded him.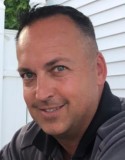 RON CRAGUE
DIRECTOR OF SALES
Venue Info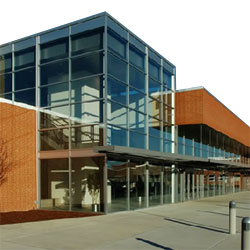 James S. Trent Arena
3301 Shroyer Rd. Kettering, OH 45429
Arena Highlights
8,000 square foot lobby
4 locker rooms
Parking capacity, via lots and off street parking, for 3,000 cars
Directions
Coming in from out of town? For reservations please call 1.937.223.1000 or use the link below. Make sure you mention the "Flyin' to the Hoop" event for special room blocks.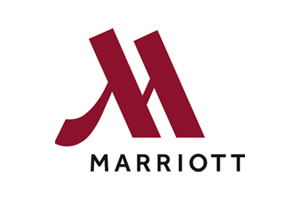 Dayton Marriott
1414 S Patterson Blvd
Dayton Ohio 45409
Make a Reservation